Subpoenas reviewed by Spotlight PA and The Philadelphia Inquirer lay bare the scope of the federal investigation into Pennsylvania's $64 billion public school pension fund.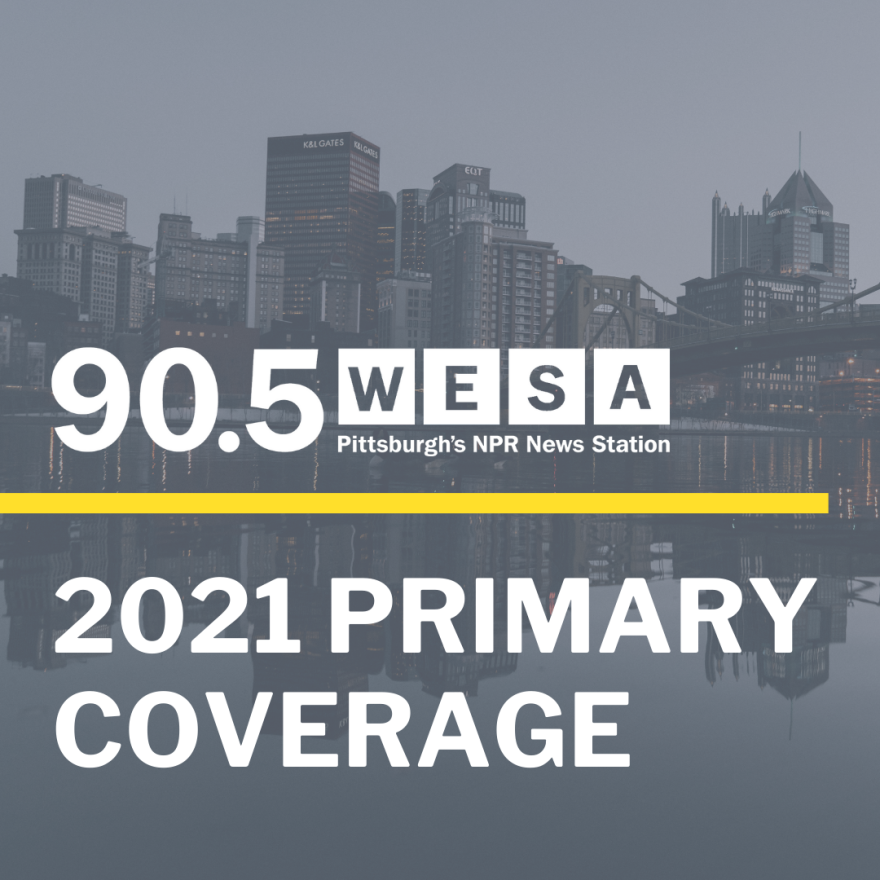 Follow WESA coverage of races for Pittsburgh mayor, City Council, and Allegheny County Council, as well as judicial elections and ballot questions.
Pennsylvania says that schools, businesses and other organizations may still require masks, even though the federal government says they're not necessary for people who are fully vaccinated against COVID-19.

Religious groups and demonstrators are gathering in Pittsburgh's Oakland neighborhood to call on the Biden administration and Congress to condemn the Israeli government's actions against Palestinians in Gaza.

There's a lot of money at play in the Pittsburgh Public Schools board races this year, including a $25,0000 donation to a slate of candidates who could topple the board majority -- a contribution that went unreported until an inquiry by 90.5 WESA.

A number of states immediately embraced new guidelines from the CDC that say fully vaccinated people no longer need to wear masks indoors or out in most situations.
The vote came two days after House Republicans ousted Rep. Liz Cheney of Wyoming from the leadership role following her continued criticism of former President Donald Trump.

Next week, nearly a year since the George Floyd killing, Pennsylvania voters will decide whether to make greater anti-discrimination protections explicit in the state constitution.

From Pittsburgh's mayoral and council races to what those statewide ballot initiatives really mean, this week's Pittsburgh Explainer talks with political reporters from around Pennsylvania about what you can expect at the ballot box next week.
WESA's morning news show, featuring interviews with Pittsburgh's leaders and host Kevin Gavin.
Airs Monday – Thursday, 9 a.m.
The biggest news stories of the weeks in 20 minutes, featuring WESA reporters and host Liz Reid.
Every Friday morning.
It is unclear what impact this will have on teachers, staff and students in the near term. In some states, masks in schools are already optional.

CDC Director Rochelle Walensky said," We have all longed for this moment when we can get back to some kind of normalcy." But local authorities are making their own decisions on relaxing the rules.

President Joe Biden is welcoming a group of Republican senators to the White House to talk infrastructure. Thursday's meeting comes as negotiations intensify over a potentially bipartisan proposal that could become one piece of the administration's ambitious $4 trillion public investment plan.
The data show broad support investments that offer alternatives to driving.